Website Hosting

RSE manages the complete internet marketing campaign, hosting, and email, after the production of your website. RSE sets up the hosting f

or your website. If a new URL is required, we will help in getting the new URL or assist in transferring the domain name (URL) from your existing hosting server.
We provide state-of-the-art managed hosting solutions with guaranteed uptime. Your website and data are located in a secured, PCI network compliance datacenter. We also maintain a current back-up of your site that is always ready to re-stage with very short notice.


RSE Email Solutions
For websites that are hosted on the RSE Server, we offer the latest technology for Web mail. RSE operates the same kind of email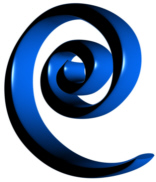 server some government agencies with high security requirements. Some of the key features of our email solutions include:

Web-based Email Account

POP3/Forwarding Email Accounts

Spam Filtering

Virus Protection
Web-based Email Account

You can retrieve your email from your desktop with Microsoft Outlook, Outlook Express or your favorite email client, as well as anywhere on the road. All you need is a PC, a Web browser and the internet.
POP3/Forwarding Email Accounts
We offer assistance in setting up your POP email accounts on your computer, as well as configuring them with Outlook.
Website Maintenance and Support

Driven by our philosophy to make internet marketing efforts easy and seamless for our clients, RSE provides ongoing maintenance of your website. We offer fixed maintenance support as part of the Website Design package and additional support on a time-money basis.