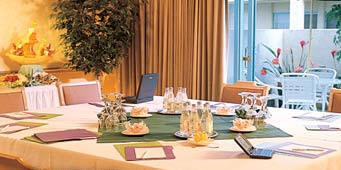 RSE Support Team is here to ensure optimum system performance and optimum use of your system resources.
RSE experts will help you implement the system and customize it to your own specific needs. They will continue with help-desk supports, online monitoring, remote maintenance, and on-site assistance.
And RSE will smooth your path to the future by helping you spot bottlenecks, plan resources, and migrate to new releases and technologies. The responsibility of the support to the hotel, after the installation, training and production is usually transferred to the support department. The local support center is the one, who keeps the daily contact with the hotel, answers questions, and solves the problems.
The RSE consulting team provides you, the distributed hospitality organization, through an in depth analysis of your operations the ability to centralize distributed functions by using its experience, skills, and resources in order to maximize your organization's success.
Definition of support levels:

First Level support – Answers for the operational questions through E-mail and telephone during the normal office hours.

Second Level support – Software problems, which require a support expert's access through the Internet or modem during office hours.

Second Level special support – The same as above after office hours. Preventive care – Software version control, database validation, data integrity check
(recommended at least once a year).
RSE offers training courses that can get your project team up and running quickly and cost effectively. We provide a comprehensive standard curriculum, and our education experts can even work with you to build training plans and courses -- custom-made to fit your specific requirements.
RSE designs training programs that cover all application, functional, and technical areas related to RSE solutions. Give us the topic, the location, the date, and the time. We'll handle the rest. Please contact us for details.